The unconditional love for Pakistan is rooted deep into the hearts and minds of the Kashmiri people: AJK PM
---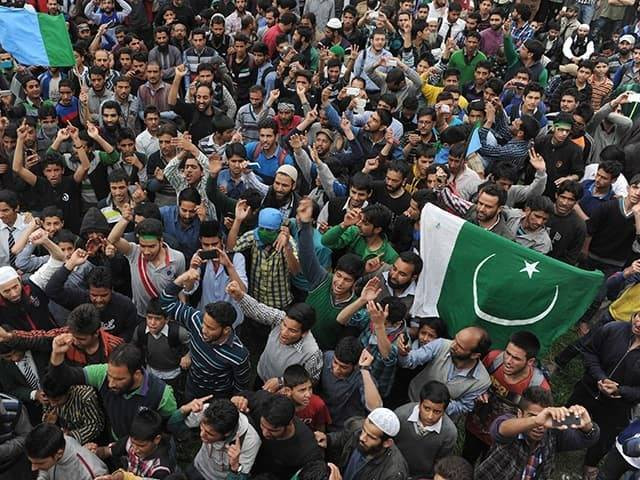 ---
MIRPUR:Azad Jammu Kashmir Prime Minister Chaudhry Anwar ul Haq has said that the Independence Day of Pakistan would be celebrated with patriotic zeal and zest on both sides of the Line of Control (LoC).
While talking to various public representative delegations who called on him in the federal metropolis on Saturday, the PM said, "The unconditional love for Pakistan is rooted deep into the hearts and minds of the Kashmiri people."
Lauding the sacrifices rendered by the Kashmiri youth in occupied Kashmir, the PM said, "We salute all those brave hearts who lay down their lives for Pakistan in Occupied Kashmir".
He maintained that despite using all means of oppression and suppression, India could not crush the Kashmiris' undying love for Pakistan.
Terming the ongoing freedom struggle in Kashmir as part of Tehreek-e-Takmeel-e-Pakistan movement, he said that the liberation struggle against India in the occupied Kashmir would continue till the people of Kashmir achieve their cherished goal for which hundreds and thousands of people have sacrificed their lives.
The prime minister said that preparations for Pakistan Independence Day were going on in Azad Kashmir.
On the occasion of Independence Day in Azad Kashmir, public and private level events will be organised.
He said that on the occasion of Independence Day, special ceremonies would be held all across the liberated territory in which eulogizing tributes would be paid to the father of the nation, Quaid-e-Azam Muhammad Ali Jinnah and other leaders of the Pakistan movement.
He said that it was the tireless struggle of our founding fathers, which culminated successfully in the shape of a separate homeland for the Muslims of the subcontinent.